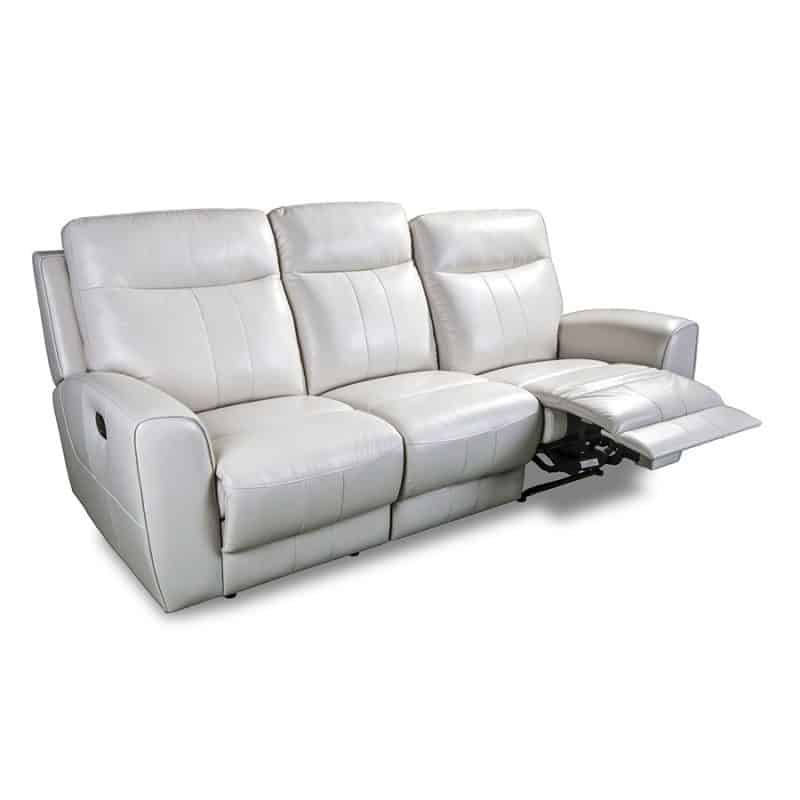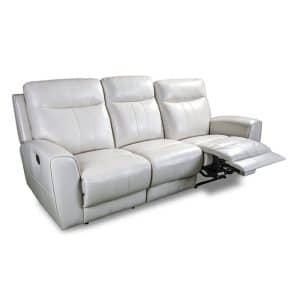 FOR 3 SEATER LEATHER RECLINER SOFAS
Select from our great range of leather and fabric recliners available as either single recliner, 2 seat recliner and 3 seat recliners
Welcome to Devlin Lounges: Your Trusted Destination for Quality 3 Seater Recliner Lounges in Brisbane!
Are you seeking the best of comfort and luxury for your living space in Brisbane? Look no further than Devlin Lounges, your reliable source for premium 3 seater recliners Brisbane since 2003. At Devlin Lounges, we pride ourselves on delivering top-notch quality, whether you're in search of a 3 seater leather recliner lounge or a 3 seater fabric recliner lounge.
Since opening for business in 2003, we have been dedicated to providing the residents of Brisbane with the finest selection of 3 seater recliner lounges. Our commitment to superior craftsmanship and unmatched comfort has made us a trusted name in the community.
Best Range of 3 seater Electric Recliner Lounges in Brisbane
The 3 seater electric recliner lounge is one of our most popular lounges. Picture yourself effortlessly reclining at the touch of a button, experiencing the perfect blend of relaxation and sophistication. Our motorised recliner sofa in a 3 seater design takes comfort to a whole new level, ensuring you can unwind in style after a long day.
Opulent Feel of 3 Seater Recliners in Leather
For those with a desire for opulence, our 3 seater leather recliner lounge is a timeless choice. Crafted from high-quality leather, these lounges exude class and durability. The soft feel of the leather combined with the convenience of a recliner creates a seating experience like no other. Devlin Lounges is renowned for providing the best 3 seater recliner lounge leather options in Brisbane.
1000's of Choices of Fabrics for your Fabric 3 Seater Recliners
In addition to our leather offerings, we also present a wide range of 3 seater fabric recliner lounges. These lounges are designed to offer comfort and style in equal measure. Our fabric recliner lounges come in a range of colours and designs from our manufacturers fabric range. Warwick fabrics  also offer 1000's of fabricsto suit your preferences and seamlessly integrate with your home decor.
If you're considering a more flexible seating solution, our 3 piece lounge suite with recliners is the perfect choice. These suites combine elegance with functionality, providing not only a 3 seater recliner but additional seating options as well. Your living room will be transformed into a haven of relaxation and style with our thoughtfully designed lounge suites.
Huge Range of 3 Seater Recliner Sofas to Choose From
At Devlin Lounges, we understand the importance of having options when it comes to selecting a 3 seater recliner sofa. That's why we offer a variety of designs and styles, ensuring you can find the perfect match for your home. Whether you prefer the classic feel of leather or the cozy embrace of fabric, we have something to cater to every taste.
Our journey began in 2003, and over the years, we have built a strong reputation for delivering quality 3 seater recliners that meet the highest standards of comfort and durability. Brisbane has welcomed our lounges into countless homes, each one becoming a testament to our dedication to excellence.
So, if you're in Brisbane and on the hunt for a 3 seater recliner lounge that combines luxury, functionality, and durability, make your way to Devlin Lounges. Our showroom awaits you, ready to showcase the finest 3 seater electric recliner lounges, 3 seater leather recliner lounges, and 3 seater fabric recliner lounges. Join the ranks of our satisfied customers who have discovered the unmatched relaxation and luxury of a Devlin Lounge.