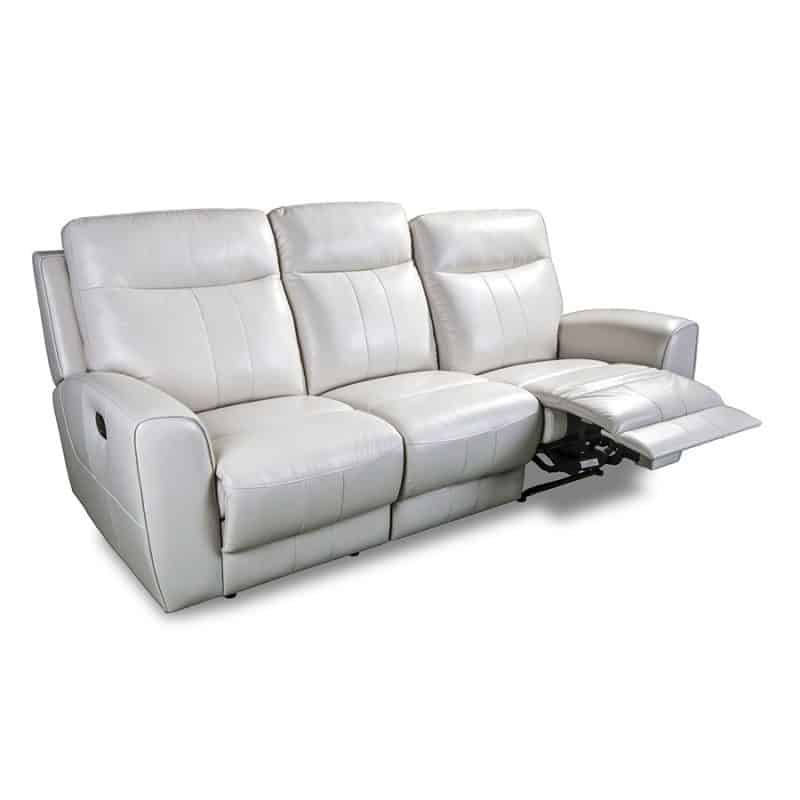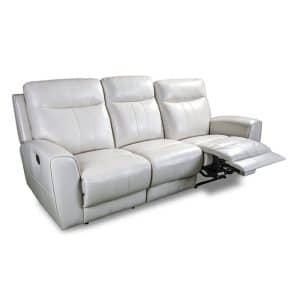 If you are looking for a 2 Seater Home Theatre Recliner in Brisbane you have found the right place
Why Choose a Electric 3 Seater Recliner Sofa?
If you value comfort and innovation in home furnishings, youcan't help but sing the praises of an electric 3 seater recliner sofa Brisbane. These marvels of modern design offer a host of benefits that not only enhance your relaxation experience but also elevate the aesthetic of your living space. And when it comes to finding the best option for such a sofa, Devlin Lounges truly stands out, thanks to their ability to craft these pieces in both 100% leather and fabric, offering customers the freedom to choose what suits them best.
First and foremost, the electric 3-seater recliner sofa is the epitome of convenience. A great example of this is the 3180 Electric recliner 3 seater. Gone are the days of struggling to push back those hefty manual recliners – with just a touch of a button, you can transform your sofa into the ultimate relaxation station. This feature is particularly appealing for individuals who suffer from physical limitations, making it easy for anyone to find the perfect position for their comfort. Of course, not everyone want a big 3 seater and 2 recliners. With many people moving to smaller living spaces and electric 3 seater recliner sofa is perfect for them.
Put Your Feet Up with the Comfort of an Electric 3 Seater Recliner Sofa
The three-seater design is a stroke of genius for several reasons. It's spacious enough to accommodate a small family or a couple of friends, making movie nights or game days all the more enjoyable. Yet, it's also perfectly suited for solo lounging, providing ample space to stretch out and unwind. The individualised reclining mechanism ensures that each seat can be adjusted to one's liking, meaning you don't have to compromise on your preferred level of comfort.
The electric recliner sofa also adds a touch of luxury to your living space. The sleek design, combined with the choice of 100% leather or fabric upholstery, allows you to customise the sofa to fit your personal style. Devlin Lounges, in particular, excels in this department, offering a range of high-quality materials and a variety of colors to choose from. This level of customisation is a testament to their commitment to customer satisfaction.
Why are Devlin Lounges your Best Choice for an Electric 3 Seater Recliner Sofa
Now, let's talk about Devlin Lounges. When it comes to selecting a provider for your electric 3 seater recliner sofa, they are the top choice. Our reputation for craftsmanship, attention to detail, and commitment to using only the finest materials precedes them. Our sofas are not just pieces of furniture; they are works of art.
One of the standout features of Devlin Lounges is our dedication to providing options to their customers. Being able to choose between 100% leather or fabric is a game-changer. Leather exudes a classic, timeless charm and is exceptionally durable, while fabric offers a cozy, homey feel and a wide range of colors and patterns to match any interior design. With Devlin Lounges, you're not limited to a single choice; you can find the perfect material that suits your lifestyle and design preferences.
Moreover, Devlin Lounges doesn't just deliver on quality; they are known for their impeccable customer service. Their team of experts is always ready to assist you in selecting the ideal electric 3-seater recliner sofa to match your needs. From the moment you place your order to the delivery and setup in your home, they ensure a seamless and stress-free experience.
Simply the Best Option to Maximise your Space
An electric 3-seater recliner sofa is a fantastic addition to any home, offering unmatched comfort, style, and convenience. When it comes to selecting the best option, Devlin Lounges shines with their ability to craft these sofas in 100% leather or fabric, giving customers the freedom to customize their piece to perfection. With Devlin Lounges, you're not just buying a sofa; you're investing in an oasis of relaxation and style.