3176 Small Reclining Sofas
$1,534.00
 Small Reclining Sofas for Small Spaces?
Look no further, small reclining sofas can be difficult to find but at Devlin Lounges you will find just what you are waiting for. The 3178 is perfect for people moving to a smaller home, or apartment living where you can't fit in the big traditional recliners. The 3176 has a feature timber arm and is available in many leather colours or fabrics to suit your room. With the additional ability to add an electric recliner option or even a electric lift recliner the 3176 gives a great amount of flexibility to those of us who mat need a bit more assistance getting out of their chair. They can push down on the arm and not have it sage when they are trying to get out of the chair. If you have any questions regarding this setting please call us now. You can order either as a set or individually if that is more suitable. We also have a range of recliners that are smaller if you prefer a different style.
Construction
The 3180 is manufactured using internationally accepted framing materials such as hardwood, New Zealand Pine and plywood . The seat cushion is made of high resilience foam and the back cushion gives great support with 'soft fill' foam. The base has non sag springs to ensure it retains its strong resistance to collapsing over time that poorer quality
Options
You can order the 3176 small reclining sofas in either a 2 seater, or a recliner. The recliner can be either manual (with handle), electric, or electric lift recliner. You can also have it made in many Warwick Fabrics if that is your preference.
Available Leather Colours: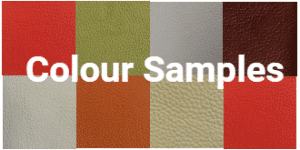 Also available in Warwick Fabric.
Price dependent on fabric or type of leather used.
Description
Width

(cm)

Depth

(cm)

Height

(cm)

Price 

From*

Recliner 

 

73
90
107
$1176
2 Seater 
130
90
107
$1534