Jersey Dual Motor Lift Recliner
$2,154.00
A Dual Motor Lift Chair
The Jersey Dual Motor Lift Recliner is a fine example of what Devlin Lounges can offer those in need of assistance in standing or need help in closing the recliner mechanism. The Jersey Two motor Lift Recliner is a popular lift recliner, but most of our recliner chairs are also available as single motor lift recliners.
For a small extra cost the Jersey dual motor lift recliner is great value. Giving complete functionality to the user, the Jersey lift recliner allows the backrest and the foot rest to work independently. Whereas a single motor lift recliner works similarly to a normal recliner with the functionality of standing the user up. A dual motor Electric lift recliner allows the user to recline fully back. For this reason the Jersey dual motor lift recliner is great for users that are rather incapacitated or spend a lot of time in their chair.
When looking for a lift recliner, you can get disillusioned by the little amount of choice available in cover. With the Jersey lift recliner you can order it in either leather or fabric. With such a large selection of leather colours you are sure to find what you were after. Devlin Lounges uses Warwick fabrics  as our preferred fabric house. You can choose from a selection of thousands of fabric choices to suit your decor.
Construction
The Jersey dual motor lift recliner is constructed using 100% leather, our factory fabrics or your choice of Warwick Fabrics. The frame is of hardwood, plywood and New Zealand pine construction. The lift mechanism is metal and is controlled using a very simple hand control with an up and a down button for each motor. It fully reclines flat, which allows the user to sleep in it if required.
Options
This Lift Recliner can be order to complement another recliner suite in our range. From the 100% leather or your choice of Warwick fabrics, you can order your Electronic Lift Recliner to complement your current suite. Using a high quality electronic lift recliner dual  motor covered by a one year warranty, the Jersey lift recliner is a well priced option that is extremely competitive with the major retailers, but has the quality the market has come to expect from Devlin Lounges.
Available Leather colours: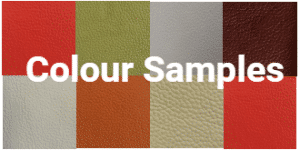 Price dependent on fabric or leather selected.
Description
Width
(cm)
Depth
(cm)
Height
(cm)
Leather 
Price From*
R Electric Lift (Dual Motor)
86
86
98
$2154