Description
100% Genuine Leather Bar Stools in your choice of colour
The Dean genuine leather bar stool has been a staple of our product range for many years. For good reason, it has remained a top seller. From its genuine leather upholstery to to its rubberwood frame (hard wood), the Dean leather bar stoll will stand the test of time. We DO NOT sell PU Leather, bonded leather, synthetic leather or Bi-cast leather. Why? because it is not leather. We have all heard stories about "leather" furniture that has faded or peeled. Unfortunately this is because most of the time it is these leather imitations. 100% genuine leather barstools will be a mainstay of your bar or breakfast area for years to come with the genuine leather and hardwood frames
Black Leather Bar Stools
Black Leather bar stools add a touch of prestige to any bar environment. At Devlin Lounges you can choose from any colour but genuine black leather is our top seller. Depending on the furniture you are ttrying to match your new bar stools with you can choose from several different timber colours. From dark mahogany to oak and natural timber, you have a choice that is difficult to find at other retailers. Wew have several different "blacks" to choose from. We have our regular 100% cow hide leather black, we also have a paloma black which is a bit softer and Aries black thick leather.
White Leather Bar Stools
Perhaps you have a modern style home and would really like to add a sense of freshness and space to your home. If so, genuine white leather bar stools are a fantastic method to do just that. With the ability to have your new bar stools upholstered in any colour and the benefit of several choices in timber colours white leather bar stools are the standout in regards to "pop" in your room.
Velvet Bar Stools
Velvet bar stools are a unique way to add a classy finish to your bar area. With so many velvet colours available your retaurant or home bar area can have a truely unique look that will become a great talking point.
All our Dean Leather bar stools are avilable in either our suppliers fabrics or Warwick Fabrics huge range of fabrics
Black velvet bar stools
Blue velvet bar stools
Grey velvet bar stools
Red velvet bar stools
Several other colours are also available including:
Black leather bar stools
White leather bar stools
Grey leather bar stools
Brown leather bar stools
Oxblood leather bars stools
Lime Green leather bar stools
Claw (orange) leather bar stools
Antique Plum leather bar stools
Ivory leather bar stools
Red leather bar stools
Mustard leather bar stools
Blue leather bar stools
And many more genuine leather colours and fabric colours
Available Leather Colours: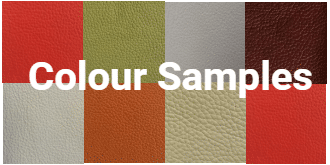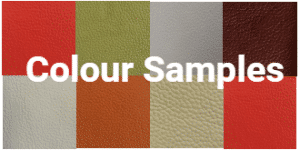 Also available in Warwick Fabric
Price dependant on fabric or type of leather used.
Width

(cm)

Depth

(cm)

Height

(cm)

Price
Dining Chair
45
55
105
$590