Description
Popular Leather Lounges Style Available in Several Combinations
The Orleans leather lounge in has the look that has stood the test of time. Still very popular after many years in our range. This classy leather 3-seater lounge, designed with a modern style and adorned with comfortable soft upholstery. This exceptional piece of furniture is now available for sale in Brisbane, offering residents the opportunity to bring contemporary elegance and unparalleled comfort to their homes. Also available from Devlin Lounges are many other styles of Lounges that are sure to suit your space and style
Crafted with great attention to detail, this sofa combines sleek design elements with the luxurious feel of premium leather upholstery. Also available with a wide range of Warwick fabrics, the result is a stunning centerpiece that effortlessly enhances any living area, whether it's a chic city apartment or a spacious suburban home.
Solid Hardwood Sofa Frame means Solid Leather Sofa Construction
The sofa boasts a solid hardwood frame, ensuring durability and stability for years to come. Its clean lines and minimalistic silhouette exemplify modern aesthetics, making it a versatile choice for both traditional and contemporary interiors. The frame is meticulously upholstered in high-quality leather, renowned for its exceptional softness and supple texture. Add texture to your room by getting your new Orleans sofa upholstered in the many fabrics available from Warwick fabrics or our choice of manufacturers fabrics.
In Brisbane, this leather 3-seater sofa is available in a range of colors, allowing you to select the perfect hue to suit your personal style and existing decor. Whether you prefer classic neutrals like sleek black or rich brown, or desire a pop of vibrancy with bold shades like deep red or royal blue, the options are abundant to match your unique taste.
The sofa's cushions are generously padded with high-density foam, providing a luxurious seating experience that embraces your body with comfort and support. Sink into the plush cushions and feel the stress of the day melt away as you unwind in ultimate relaxation. The foam retains its shape even with regular use, ensuring long-lasting comfort and maintaining the sofa's inviting appeal.
Cofnigurations and Upholstery of the Orleans Leather Sofa
Designed as a 3 seater with with 3 spacious seats or a 2.5 seater measuring 2 metres, a 2 seater and a 1 seater, this sofa offers ample room for you, your family, and your guests to lounge and enjoy each other's company. Whether you're hosting social gatherings, family movie nights, or simply seeking a cozy spot to curl up with a good book, this sofa provides the perfect setting for creating memorable moments.
To enhance its modern style, the sofa is adorned with wooden legs available in several different colours with a contemporary finish, further accentuating its elegant and streamlined aesthetic. These legs not only contribute to the sofa's overall stability but also add a touch of sophistication to its design, making it a visually striking addition to any living room.
Aside from its exceptional style and comfort, this leather sofa is designed with practicality in mind while the high-quality leather upholstery is easy to clean and maintain, allowing you to effortlessly preserve its pristine condition. Moreover, its durable construction ensures that it will withstand the test of time and will make  it a worthwhile investment for your home.
Summing Up the Orleans Leather Lounge
In conclusion, the leather 3-seater sofa with modern style and soft upholstery, now available for sale in Brisbane, is a perfect fusion of contemporary design, luxurious materials, and unrivaled comfort. With its sleek lines, premium leather, and plush cushions, it brings an inviting ambiance to any living space. Don't miss the opportunity to elevate your home with this standout piece that exudes sophistication and relaxation.
Construction
The Orleans leather sofa is manufactured using New Zealand pine to create a sturdy frame, pocket springs in the cushion and non sag springs in the base to give long lasting comfort. You are not beholden to a basic colour range at Devlin Lounges, and can also have the Klaus leather sofa upholstered in a wide range of quality fabrics.
Options
Available in combinations that include a 2 seat leather lounge, 2.5 seat leather sofa, 3 seat leather lounge or a single seat leather chair, you can order the combination that will fit your space perfectly.
Configuartions:


Available Leather Colours: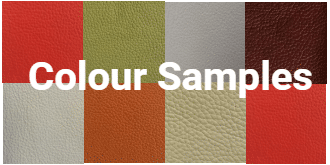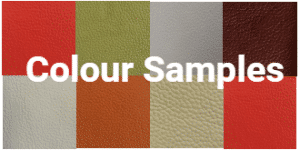 Also available in Warwick Fabric.
Price dependant on fabric or type of leather used.
Width
(cm)
Depth
(cm)
Height
(cm)
Leather 
Price From
1 Seater
116
95
93
$1324
2 Seater
167
95
93
$1972
2.5 Seater
200
95
93
$2421
3 Seater
220
95
93
$2669
Factory Fabric – Save 30%